The True Cost of Wedding Flowers
Posted on:
What do wedding flowers cost really? It's a question we get asked all the time by brides who are bewildered by how what they thought would be enough is so different from the quotes they've been given. Most people set aside £500/£800 for wedding flowers in their budget, but a more realistic level is closer to £1700/£2000. Why the big difference? What do you get? All is revealed.
What may seem like just a few flowers is quite a sizeable list when you start writing it down. It involves a lot of work, and there are various factors to take into consideration.
The kinds of flowers, the quantity and number of varieties you want to include. Unsurprisingly, more flowers equals more expense. Season: whether the flowers are in or out of season (clue: if they're out of season, importing them will be more expensive).
The Basic Wedding Flowers
So these are the essentials, the wedding flowers you are most likely to have.
Brides Bouquet: £80 - £150+
Bridesmaid's Bouquet: £70 - £120
Button Holes and Corsages for Mums: £12 - £25
Ceremony Flowers: £150 - £2500
Thank You Bouquets (for the Mums, usually given out after the speeches): £40 - £50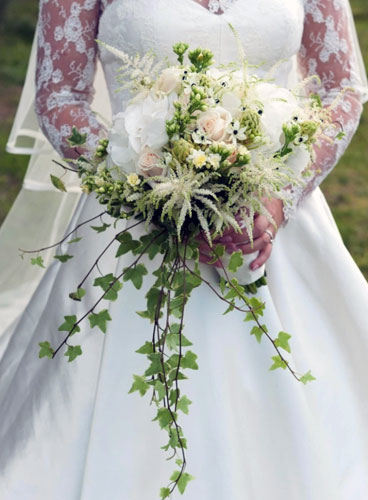 More Decorative Wedding Flowers
If you're a bit of a flower fan like I am, your vision may involve plenty of blooms at the reception, in which case, study these costs carefully. These are of course just indicative prices, and the specifics will depend on your flower choices and the style and scale of arrangements you go for.
Floral Crowns: £80 - £200
Floral Arches: £500 - £1200 + this depends on the size of the arch and the type of flowers
Bride and Groom Chair Decorations: £30 - £100
Wedding Reception Table Centres: £60 - £250 per table (highly variable depending on scale and flowers)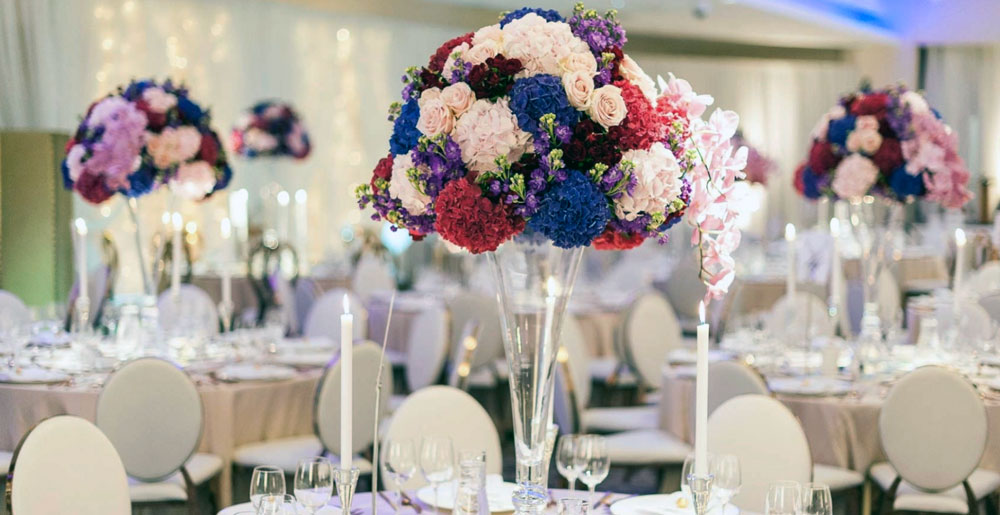 Total average spend on Wedding Flowers: £800 - £2500
So there you go. What you decide to spend is up to you, but at least now you know the typical cost of wedding flowers in Ireland. Use the above numbers to work out your budget, and there shouldn't be any surprises.
Hire a Good Florist - It's worth it!
You have all the info now; it's time to pick and choose what you want and what you're prepared to live without and have a chat with a great florist. If wedding flowers are essential to you, it is worth hiring a reputable wedding florist who will deliver the style, quality and service you want. A good florist will work with you to help you achieve the look you want with your budget in mind.
Top Tip: Book early to secure your date and after more design/style decisions have been made they can make a plan closer to the wedding date.