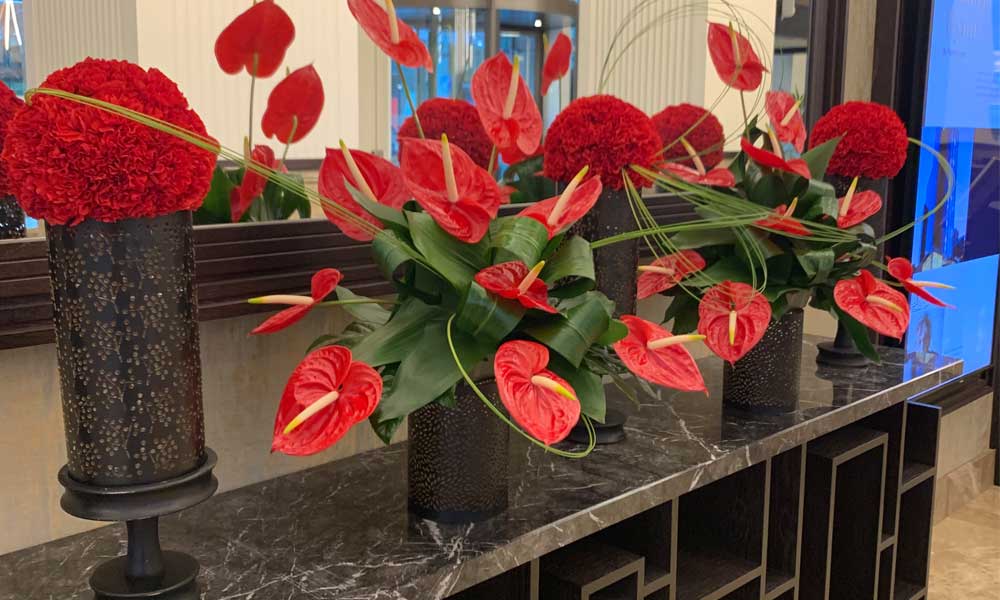 You might be used to seeing David and his stunning wedding flowers but there are many other perfect locations and uses for plants, foliage and blooms, at home, in the work place, to name a few. Flowers evoke happy feelings and can help create a customer experience that is memorable.
A perfect example is within hotels, what better feeling is there than to walk through the doors for your luxury stay and to be greeted by the smell of fresh flowers and an elaborate display. It is nice to know that effort has been put into your experience, right down to the finer details.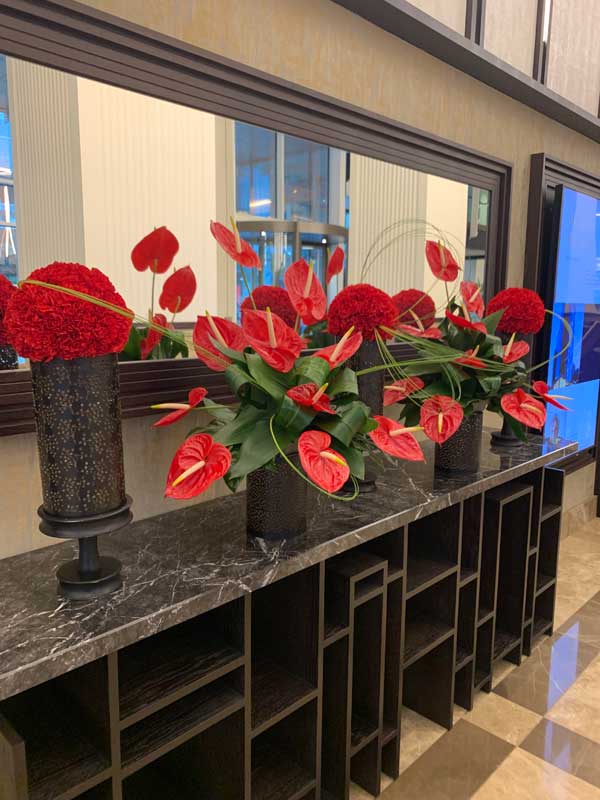 David has worked with a number of hotels to create bespoke and beautiful displays, most recently, The Grand Central Hotel in Belfast. His flower displays are unique creations for the city centre hotel and are a main feature in the entrance foyer. We wanted to get further insight into this unique project, so caught up with David to ask a few questions.
What specification did The Grand Central Hotel have when they came to you? From the beginning, it was clear that flowers were very important to them, especially in the entrance foyer. They wanted the flowers to look amazing and capture the opulence of the hotel as soon as the customer walked into the hotel. There were a few other things to consider, the flowers needed to last a full week and continue to look fabulous as the week progressed. Each week needed to be new, different and fresh and of course budget was important. We discussed all of these and came up with a creative plan that was unique to The Grand Central Hotel.

What has inspired you about The Grand Central Hotel when choosing flowers? The entrance foyer is simply stunning from the minute you walk in, there is a sense of grandeur that exudes luxury. It's very important to me that I recreate the same look and feeling with the flowers. Each week I choose various flowers that compliment the hotel and add to its grandeur, providing a memorable customer experience from the beginning.

What have been your favourite flowers? I would have to say the Easter display and the Valentine display were amazing. Easter was an all yellow theme and of course valentine was all red. I used a range of flowers including orchids, anthuriums, roses, eustoma and various foliage.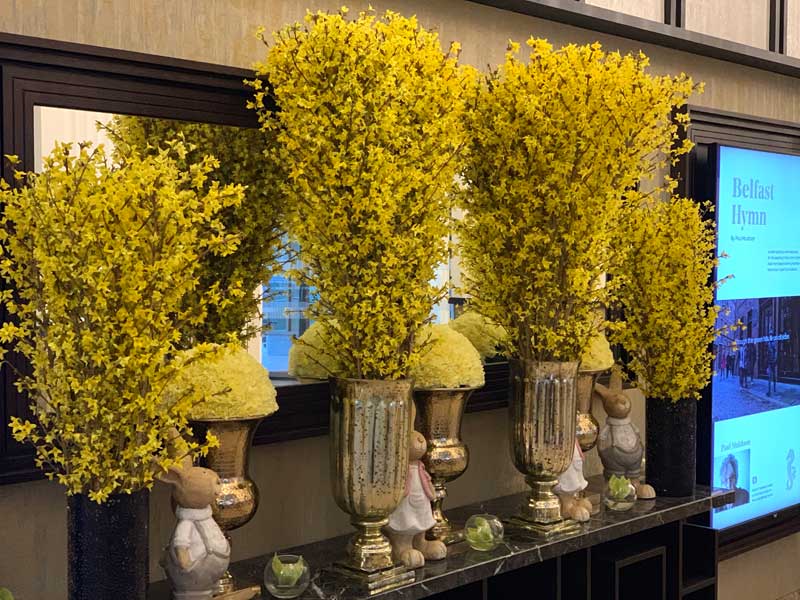 You can see both the Easter display and Valentine's display images in this blog. If you are a business interested in creating a unique customer experience with flowers get in touch with David. He'll create your own bespoke creation that will be memorable and bring a smile to all!
Back