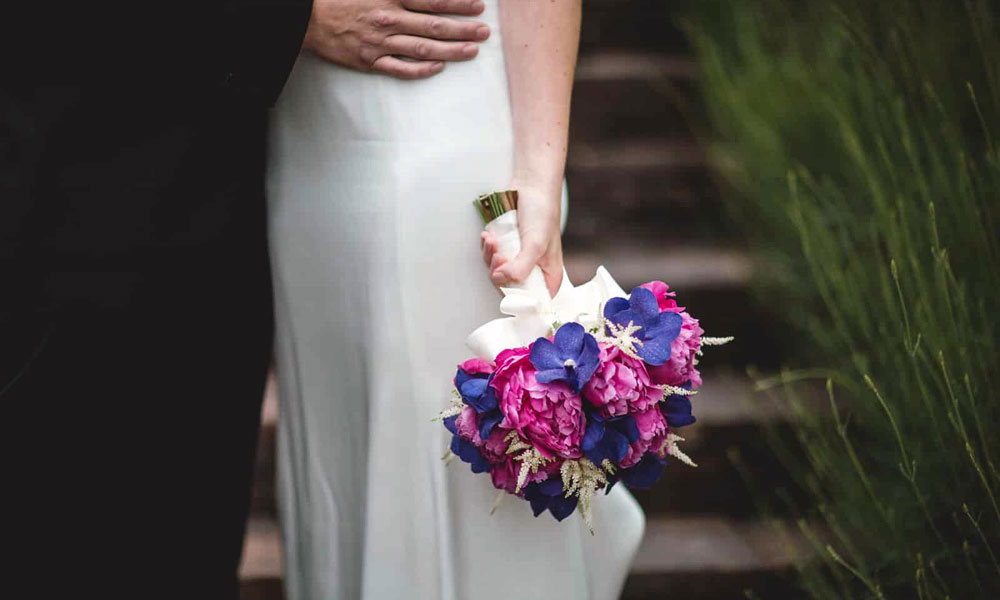 Wedding season is well and truly upon us and for David it's one of his favourite times of the year. Not only does he get to spend valuable time with his clients but also gets to work alongside fantastic suppliers who collaborate to create truly magical weddings.
As a newly engaged couple you might have some ideas about your wedding day, maybe where you would like it to be or the style of dress you love. But making decisions about everything can be daunting, don't panic, we have put together a list of suppliers that cover everything from decor to stationary and David has personally worked with each! Using this guide you can kickstart your wedding plans with confidence, as always David is on had to make the process as easy as possible with not only his wedding floristry but also his wedding planner service.
Venues
When it comes to deciding on a wedding venue in Northern Ireland there is a lot of choice, but with that choice comes lots of flexibility; to start, decide on the overall style of wedding you would love and from there a shortlist of venues that match. Galgorm Spa & Golf Resort and Slieve Donard offer a luxury venue that will ensure the perfect day, set in stunning surroundings and with an experienced team look after every element.
Galgorm Spa & Golf Resort or Slieve Donard
Decor
It's the little details at a wedding that are remembered, finding a decor company who are able to turn your imaginings into reality is key. Whether it's luxuriant and opulent or whimsical and relaxed, SBD events have all the bases covered.
Wedding Dresses
Finding that perfect dress is every brides dream, but it's also about the experience. Every bride deserves to feel special as they try on lots of dresses to the delight of their family and friends gathered. It's also important to find somewhere where you can try lots of different styles and both Petticoat Lane, Hillsborough and Castle Couture, Ballymena tick those boxes. You will find your perfect dress and have a great time doing it.
Castle Couture or Petticoat Lane
Wedding Photography
Capturing your special day is a very important consideration. A photographer will be able to immortalise the memories you have and some moments you didn't get to see, all in a style the represents you both as a couple. Take the time to look at some portfolios and talk about what you like and don't like. Mark Barnes works closely with couples to ensure their personality is front and centre!
Cake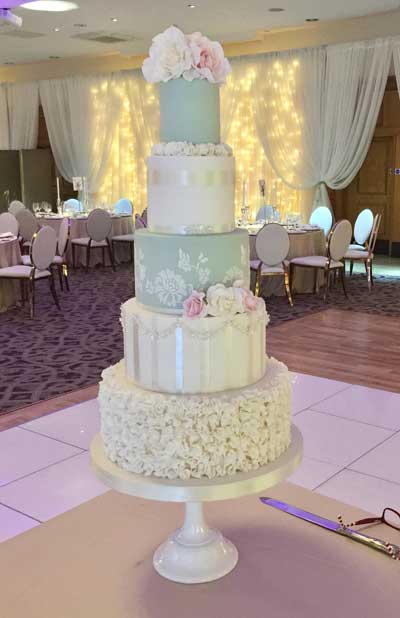 Whether you would like something different, traditional, towering or simple, it's important to try lots of cake and enjoy eating it. Wedding cakes are now often centre pieces of a wedding day, they are complex and beautiful with trailing flowers or decorations. It's important to have something that you would love to eat which is why working with a talented team like that at Jenny's Cakes will make sure your vision becomes a reality.
Stationery
Finally, you want to be able to tell everyone your good news, establish what stationery would would like to include throughout your wedding - Save the Dates, invitations, menus, orders of service and from there you can work on the style. Darling Stationery provide everything you need and will help guide couples in choosing a style that will fit with their special day.
Floristry and Wedding Planner
We can't talk about suppliers without mentioning David's services, he works closely with his couples to create beautiful wedding flowers, within budget. He loves adding personal touches and part of his job is to take at least one stress away.
His Wedding Planner service is also a valuable service that allows couples to trust that all the details are being dealt with. His years of experience has enabled David to develop great relationships with suppliers like those mentioned in this blog, all so you can focus on having the best day possible.
There you have it, a quick guide to some fantastic suppliers that will get your wedding plans off to a positive start.
Back