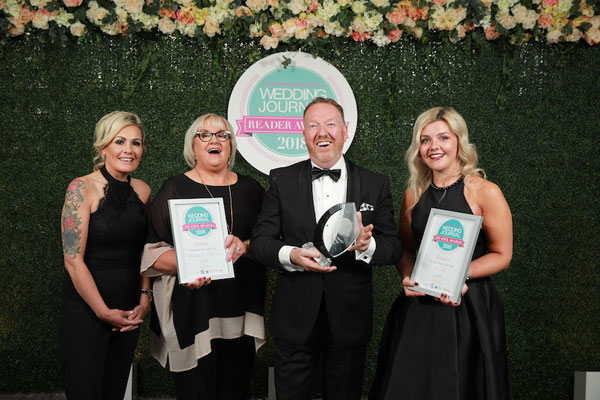 Creating Special Memories
David McConkey lives and breathes wedding planning and floristry, always has, always will. All year round, he spends his days dreaming of flowers and how he can create something which truly represents his couples. But what makes him unique? It's the personal service to each individual couple from the moment they step into his studio to the day of their wedding that makes him stand out. Creating magical floral displays, planning every fine detail and taking away all the worry is what David thrives on.
His wedding bouquets have gained a glowing reputation, but it doesn't end there, every opportunity to create another part of the overall theme is thought of, from the church to the reception and much more. The passion he has can be seen throughout his work and more so in his ability to work within any budget.
He'll be with you from beginning to end, arranging the delivery of your church or service flowers, calling with you at your home on the morning of your special day with your bouquets and even removing the flowers after the wedding service if required.
Now, that's the floral side of life, the other side is David's Wedding Planner service - the Bride's Butler. With this, David prides himself on provide a complete planning service that removes the stress, the worry of planning and instead allows couples to simply enjoy being an engaged couple who are about to be married.
With his experience, couples can enjoy the peace of mind that David has their best interests at heart. Only using high calibre suppliers, maintaining a budget and his attention to detail are what helps him stand alone. It's through his years of experience that he can negotiate to ensure you receive value, after all weddings are an expensive commitment. And with the peace of mind that every detail has been considered, you can sit back and simply enjoy it.
David said on his services, "A major part of my role is to take the wedding of your dreams, and make it better."
Now it's time to vote! The tuxedo is ready and to be even shortlisted is amazing, but to win would be even better: Vote Now
If you're in need of wedding flowers or the wedding planner service, get in touch today for a chat.
Back