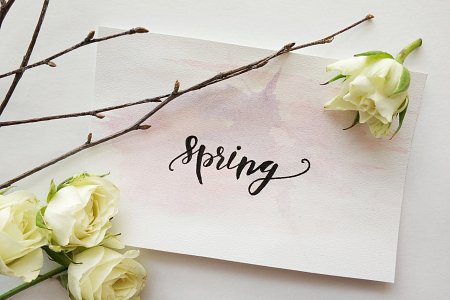 Pastel Palettes
The first thing that comes to mind for Spring is the return of a firm favourite – pastel colours. It's time to banish the dreary feeling of a long winter and insert some beautiful shades of pale blues, greens or pinks. It's the perfect colour to lift spirits and looks suits all skin tones, even those who haven't seen sunshine in a while!
Bold Bouquets
Spring means beautiful flowers are blooming and bright colours are your chance to make a statement. You can keep everything else minimalist and allow the flowers to do the talking. Take a look at this bold and beautiful bouquet David created, the colours grab your eye instantly.
Ditch the Dark
For the groom and the groomsmen, Spring is a chance to break out of the mould and ditch the dark suits in favour of a lighter shade, you'd be surprised at the alternative options out there. If going a full colour daunts you try a jacket of a different shade, pale blue or cream will be subtle but stylish.
For something different, have the groomsmen in a contrasting colour to the groom and make sure the shoes are bold too!
Embrace the weather
As much as we are hating the weather, it can't be banished to the back of our minds. On your special day it's better to consider ALL the eventualities and rain could play a part. Instead of panicking, have umbrellas on hand, a supply of wellie boots and maybe even a bright rain coat. It can be fun if it rains, think of the fantastic photos of you and your bridal party laughing together, it's still the happiest day of your life.
Watercolour Palettes
The latest trend is watercolour palettes, these look beautiful on your invitations and as added accents around your venue. Think whimsical and ethereal, colours that are floating across the page, or if you're really loving this trend, why not consider a watercolour cake?
Garlands
As you know, we love all things flowers and foliage, David spends his time creating stunning designs and displays and a firm favourite is always the use of greenery. Foliage is the perfect base and a popular trend is large displays of greenery, such as vines, ferns and leaves dotted with flowers. These can make stunning trailing or overhead displays, as well as stunning centre pieces.
These are just some of the beautiful trends for a Spring wedding, to lift the spirits and banish the gloom. To discuss any of these or your very own trends for your wedding, have a chat with David!
Back