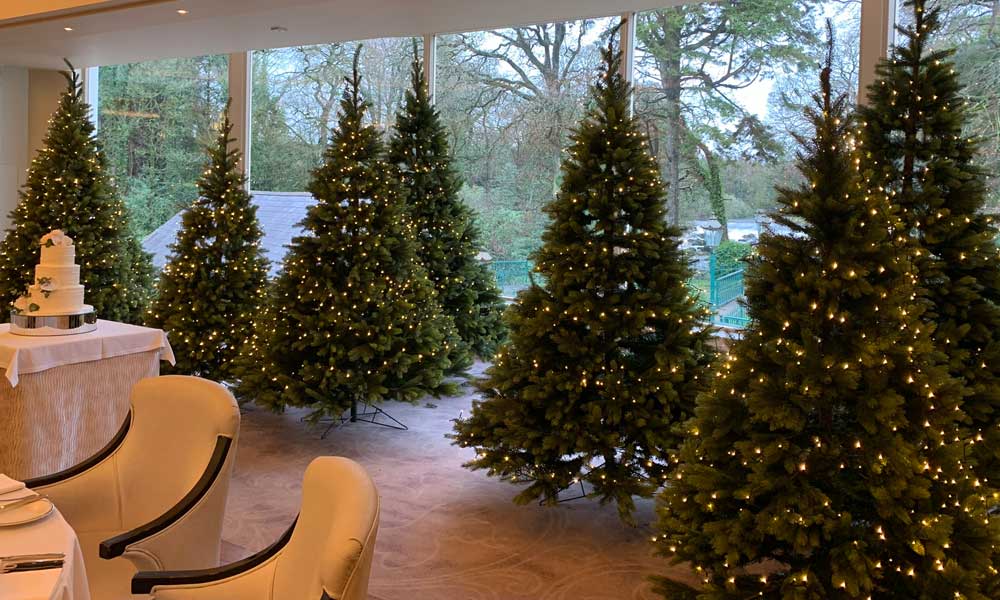 The winter season is a unique and beautiful time of the year, yes, the weather can be a little hit or miss but the trends that come with this special time are stunning. Festive decorations, glowing lights and roaring fires – it's truly magical.
In this blog we'll take a look at some of our favourite winter wedding trends to give you some inspiration as you plan your special day.
Food and Drink Carts
These are fast becoming a popular feature at weddings, to keep your guests entertained pick your favourite food and drink and hire or install a cart so they can enjoy it too. For winter, think mulled wine or cider, maybe a hot chocolate bar for the kids!
Blankets and Throws
No matter what happens you can be sure that the temperatures will be on the cold side, a great trend to keep your guests toasty is with a blanket on their chair or even mini hot water bottles, perfect as the night goes on.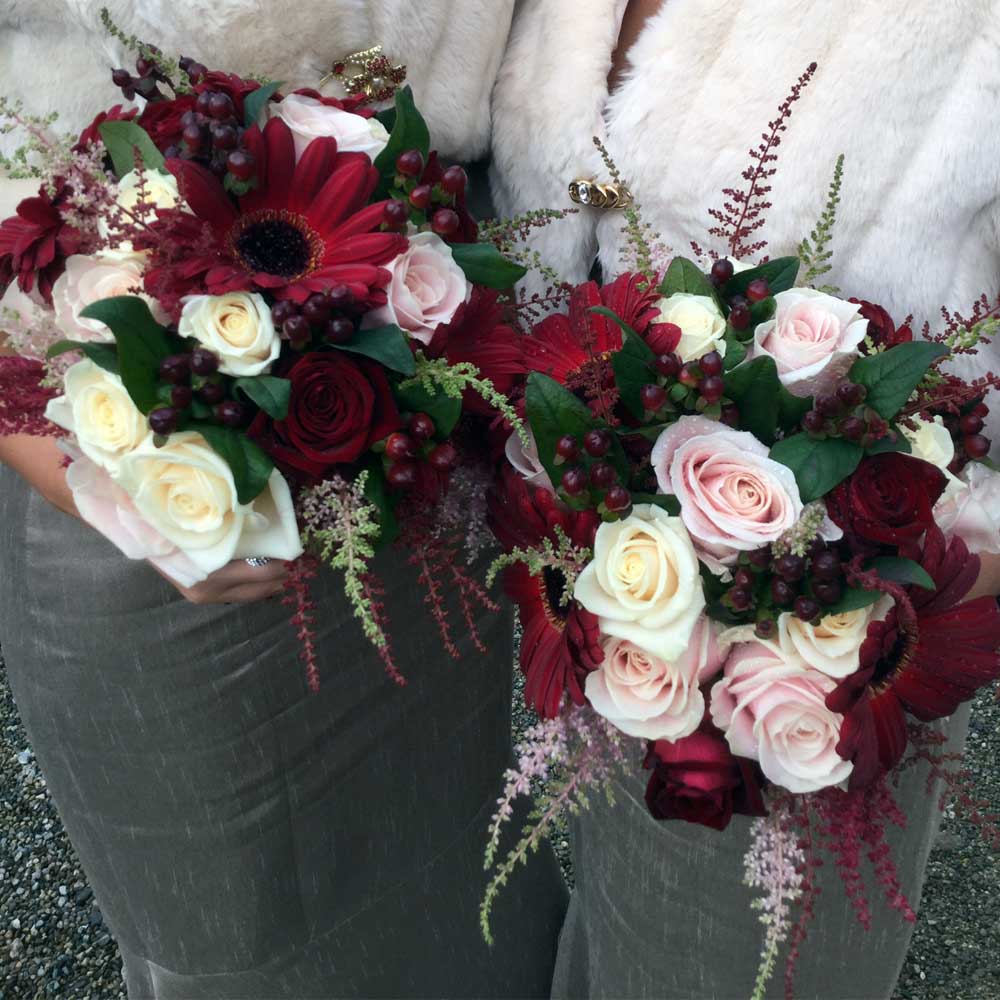 Wood Décor
Wood décor has been a favourite trend of this year, for the winter season it will continue to add a magical feel and bring nature inside. Wooden accessories can be anything from cake stands to table numbers, they're even easily painted to match your colour scheme.
Neon Signs
These eye-catching feature pieces are perfect for drawing in your guests and adding additional warmth to the room. Use them to highlight a favourite word or hashtag and soon your guests will be using them as photo props, they're the perfect talking point.
Lighting – Candles & Fairylights
Lighting is so important when it comes to a winter wedding, it's dark and it can be cold so lights play an important part in setting the right mood. What better way to embrace the cosy feeling of winter than with candles everywhere? They make beautiful centre pieces or aisle accessories, in fact we are firm fans of putting them everywhere and anywhere. Fairylights are another great lighting addition, particularly during autumn and winter months. They could be in jam jars, or trailing above the guests heads, whatever way you style them they will add a romantic sparkle that sets the mood.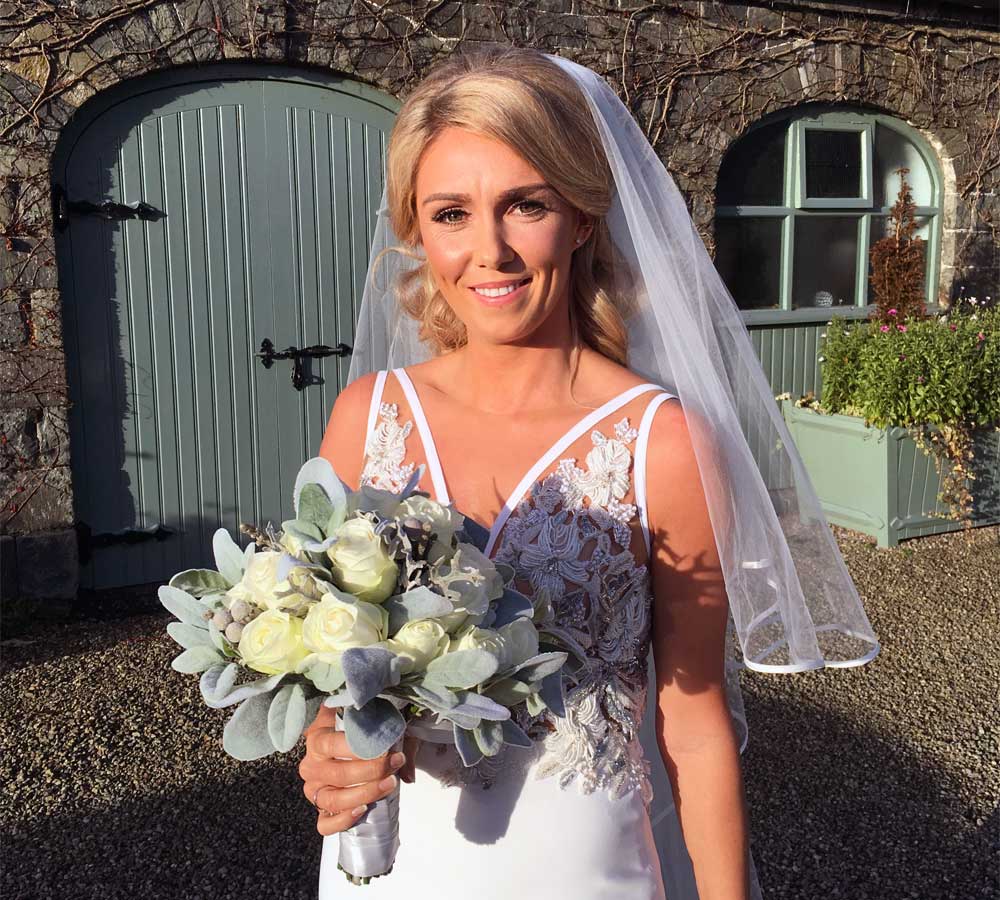 Flower Circles/Arches
Using flowers to create beautiful backdrops for your photos has been a huge trend this year and is perfect for creating a winter wonderland theme. Big bold flowers or whimsical trailing vines, whichever style you choose this will be the perfect centrepiece.
Velvet
A big fashion trend this year is making its way firmly into the wedding scene, velvet. Winter is the perfect time to showcase it, not only is it warm but it's luxury feel will add that something special to your celebrations. It could be your bridesmaid dresses or small touches like a ribbon of velvet in your wedding bouquet.
Winter Bouquets
Of course, we're going to talk about wedding flowers, thankfully you aren't restricted by season when it comes to choosing your flowers, as David is able to source anything you need. But trending seasonal colours are berry tones with a hint of green or beautiful dusk pale pinks and white.
There you have it some of our favourite winter trends, we hope these inspire you while planning your own special day. David is on hand to provide expert wedding planning and wedding flower services, get in touch today to arrange an appointment.
Back